Committed to protecting the community.
Ensuring justice is accessible to everyone.
Welcome from District Attorney Merriweather
Welcome from D.A. Merriweather
Spencer B. Merriweather III, who has devoted his career to public service, was sworn into office as Mecklenburg County's District Attorney in 2017. As District Attorney, he has shifted resources to focus more attention on violent crimes. He established a trauma-informed team that seeks justice for survivors of sexual assault and domestic violence. He bolstered the office's efforts to help defendants facing substance use disorders access treatment and find the road to recovery.
The District Attorney's Office is committed to ensuring that justice is accessible to everyone. The office consistently works to develop strategies that place equity and public safety as top priorities. Under DA Merriweather's leadership, the District Attorney's Office pursues this mission:
Entrusted with the confidence of the State and of the people of our County, we are to seek justice and to pursue outcomes that provide a safe and vibrant community where every person can live in peace.
Learn about our special initiatives to bring a 21st- century approach to criminal justice and public safety.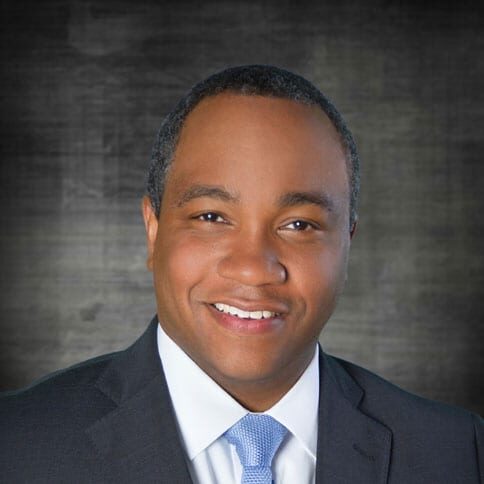 "We will devote all of our effort into ensuring a safe and vibrant community where all people can live in peace."
― District Attorney Merriweather
Court FAQs
Answers to frequently asked questions about the DA's Office, court proceedings and North Carolina's criminal justice system.
Traffic Citations
Learn more about the options offered by the DA's Office to address traffic violations prior to the scheduled court date.
Community Outreach
Request a prosecutor to speak about criminal justice at your community meeting and learn more about a program for students.